Social Network Marketing
Facebook & Twitter Social Network Marketing Management!
With Facebook reaching over 8,000,000,000+ engaged users a new and fresh marketing medium has been created! Start leveraging this new marketing medium today!
Social Networking is the fastest growing and most cost effective marketing platform today. Our work consists of creating a Facebook Business Page and implementing a mini-website. We then create a Twitter account and by linking the two, your company can send a single message and reach unlimited people instantaneously. We can even take your business page further by adding additional account links as they are developed! Facebook development is constantly improving the media stream and reach of social network marketing.
All Social Network Marketing (Facebook/Twitter) Packages Are Custom Quoted and Include: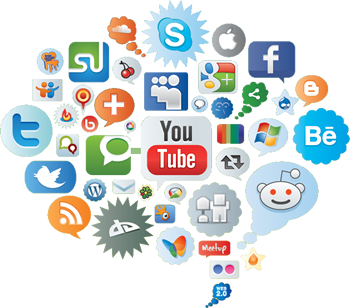 Design and creation of a Business Facebook and Twitter page customized to your business.
Posting Photos, Videos, and Content.
Create custom posting Photos, Videos, and Content When You Are Too Busy (with granted permissions).
Maintenance of your page (doing unlimited updating of content, client provided)
OurBizSpace will provide linking between your Facebook page and your website. This will drive potential customers and qualified traffic to and from your website! Assisting in natural and organic ranking and search engine optimization if being performed.
Reach over 8,000,000,000 active and engaged Facebook users and growing!
OurBizSpace will attach your Facebook Page to Twitter so all posts will be sent to all subscribers.
LinkedIn, Blogger, Wordpress integration and cross posting options!
In addition to Facebook and Twitter, we also have Imeem, LinkedIn, YouTube, Squidoo account options available. If it is social marketing, we have an option available for your custom social marketing package!
Facebook E-Commerce/Shopping Cart Implementation (custom quoted service)
Facebook Canvas Pages Design Implementation (custom quoted service)
Call Today to arrange for your social media marketing services quote! Toll Free: (866) 610-6060!
You may also click below to be taken to our contact form and we will call you to discuss your individual needs:


Social Network Marketing for Business | Business Facebook Marketing | Business Twitter Marketing