Search Engine Optimization Marketing
Search Optimization & Marketing Cost, Pricing and Packages!
When it comes to search engine marketing and placement, everyone knows that organic Search Engine Optimization is the key to obtaining visitors for very little cost. In fact, search optimization is absolutely vital to your search engine marketing success. As a result, every company wants to have the top search engine ranking for their targeted keyword phrases. We implement proven Search Engine Optimization best practices that allow you to improve your site quickly and effectively.
There are no search engine optimization secrets, just ranking and placement best practices to follow in order to beat your competition in obtaining a high ranking for desired search keyword phrases. Meet or beat your competitors website search engine relevancy scores!
All Search Engine Optimization Packages Are Custom Quoted and Include: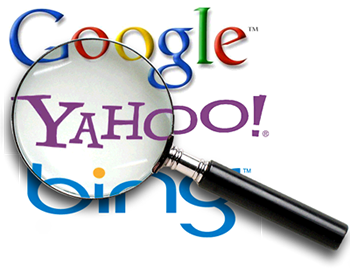 Keyword and Key Phrase Analysis
Meta Tag Optimization (Implementation, Correction)
Website Content Optimization (does not include writing)
Image Optimization
Inlink Optimization
Inbound One-Way Link Building
Site Navigation Correction
Search Engine Submissions (as needed)
Directory Submission
XML site map creation
Google Account & Profile Creation and Management
Google Analytics Installation and Reporting
Google Webmaster Tools Account Creation - sitemap submission
Google Places/Local Submission and Optimization
Yahoo/Bing Site Verification (Yahoo Site Explore is now transitioned to Microsoft Bing Control)
Yahoo/Bing Site Map Submission
Yahoo Local Submission and Optimization
Bing Places/Local Submission and Optimization
Additional Services based on your individual search engine marketing and web site needs!
Call Today to arrange for your search engine optimization and marketing services quote! Toll Free: (866) 610-6060!
You may also click below to be taken to our contact form and we will call you to discuss your individual needs:


Website Search Optimization and Search Engine Marketing! OurBizSpace Online Marketing offers search engine marketing solutions to e-commerce and Web-based companies, helping site owners build a solid Internet Marketing strategy to promote their businesses in the major search engines. Website Promotion options include Search Engine Optimization and Pay Per Click Management services. Call 1.866.610.6060 to get started today!